Linking your Aadhaar card with your PAN card is mandatory and can be done easily online by following these steps:
It is important to note that linking Aadhaar with PAN is a one-time process and once it is done, you don't have to repeat it. If the linking process fails due to any mismatch in the details entered by you, try again with the correct information. The deadline for linking Aadhaar with PAN is usually announced by the government and it is important to complete the process within the given timeframe to avoid any penalties or legal consequences.
Link Aadhaar with PAN using Income Tax Department's e-Filing portal
Step 1: First visit income tax e-Filing portal here
Step 2: Now click on "Link Aadhaar" under Quick Links section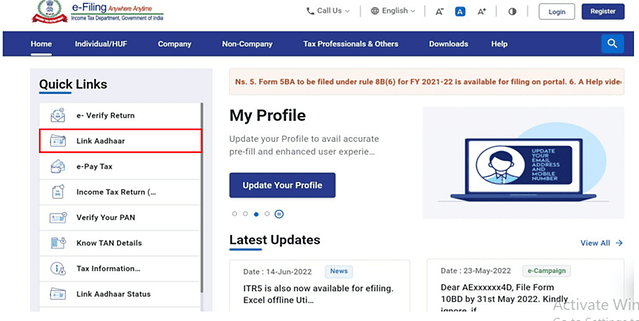 Step 3: After that enter your PAN and Aadhaar number
Step 4: Click on 'Validate' button 
Step 5: After that Enter your name and registered mobile number 
Step 6: Now Click on Verify, you will get an OTP on registered mobile number
Step 7: Enter OTP and complete Verification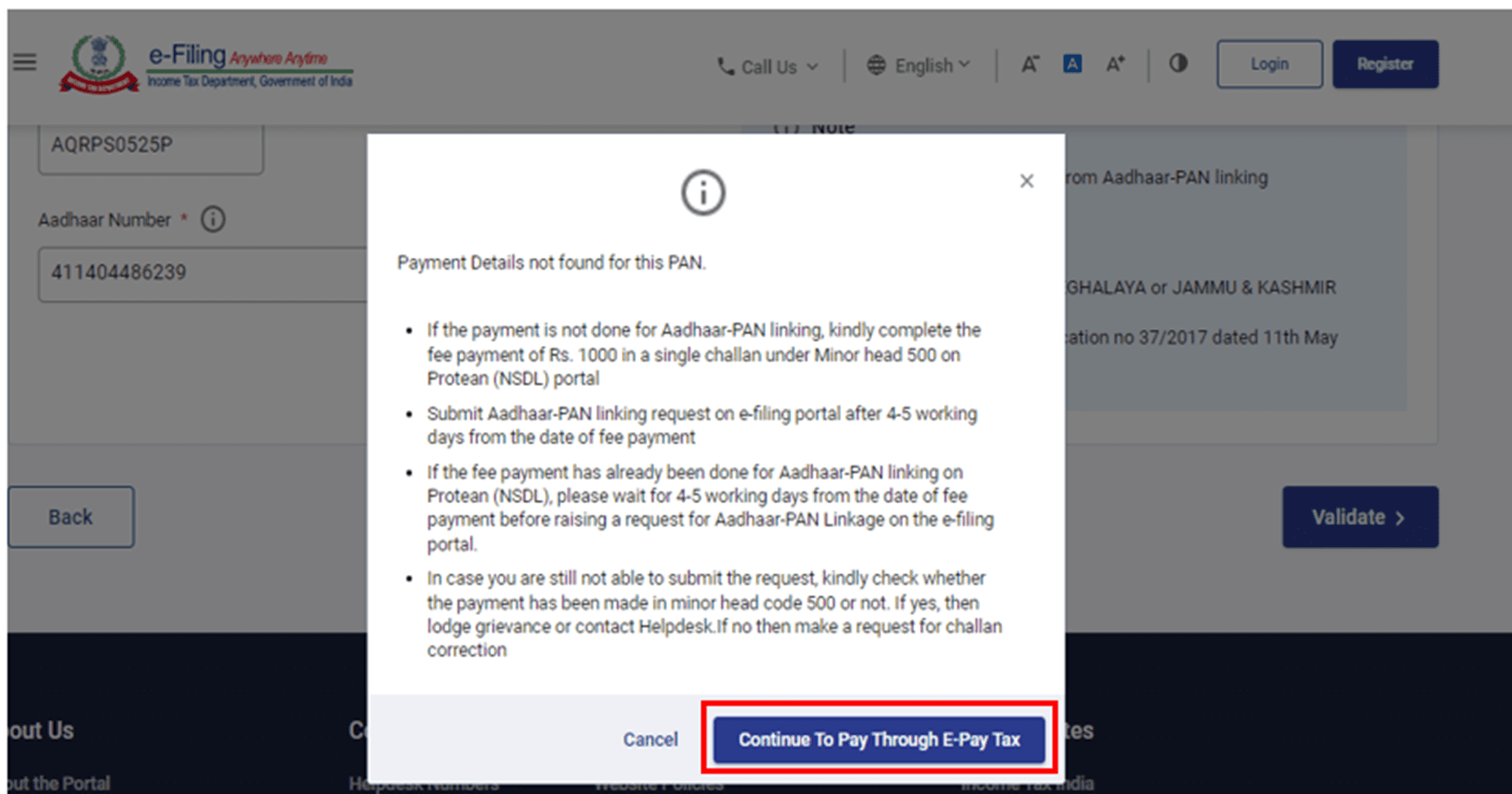 Step 8: You will get an Pop-up message "Your PAN and Aadhar Card Linked Successfully" 
Step 9: Select Income Tax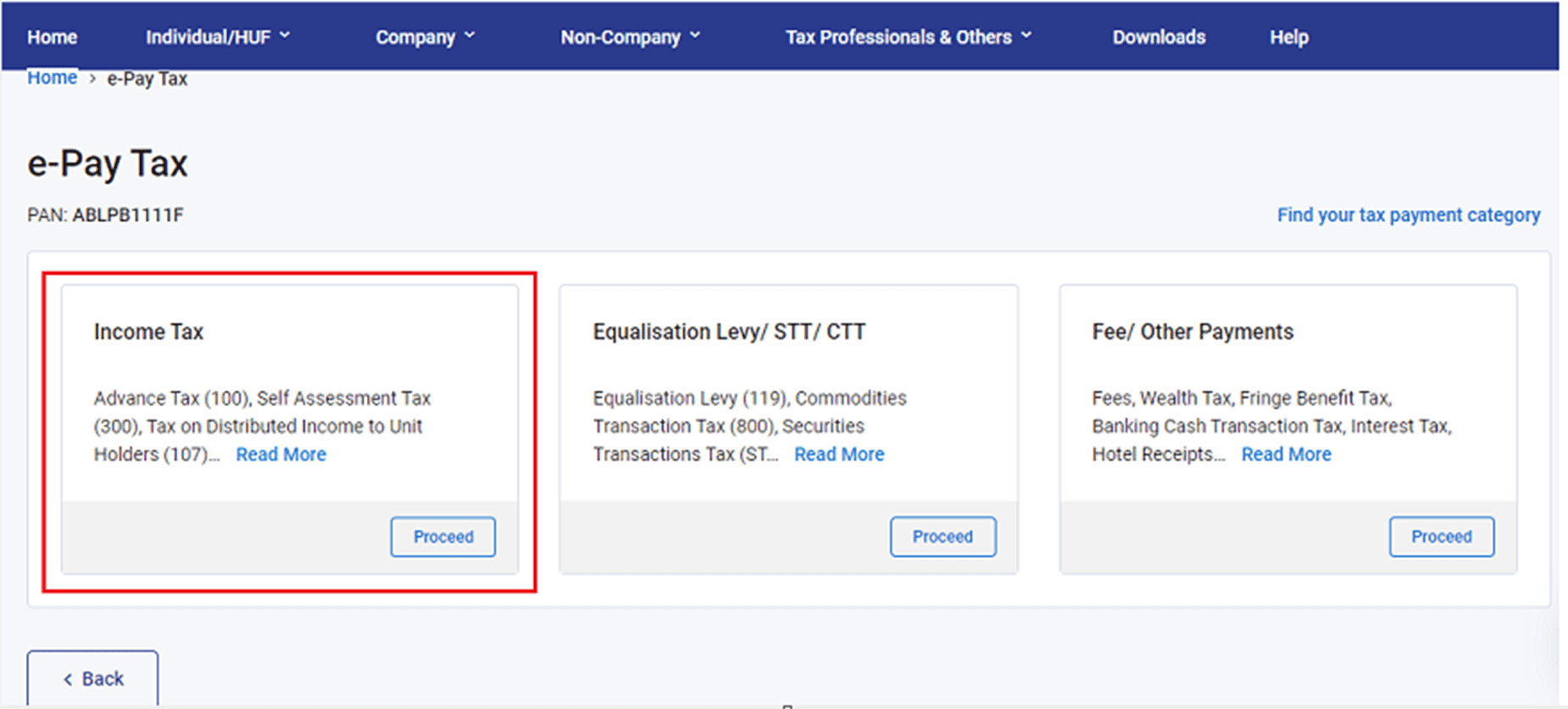 Step 10: Select New Payment Option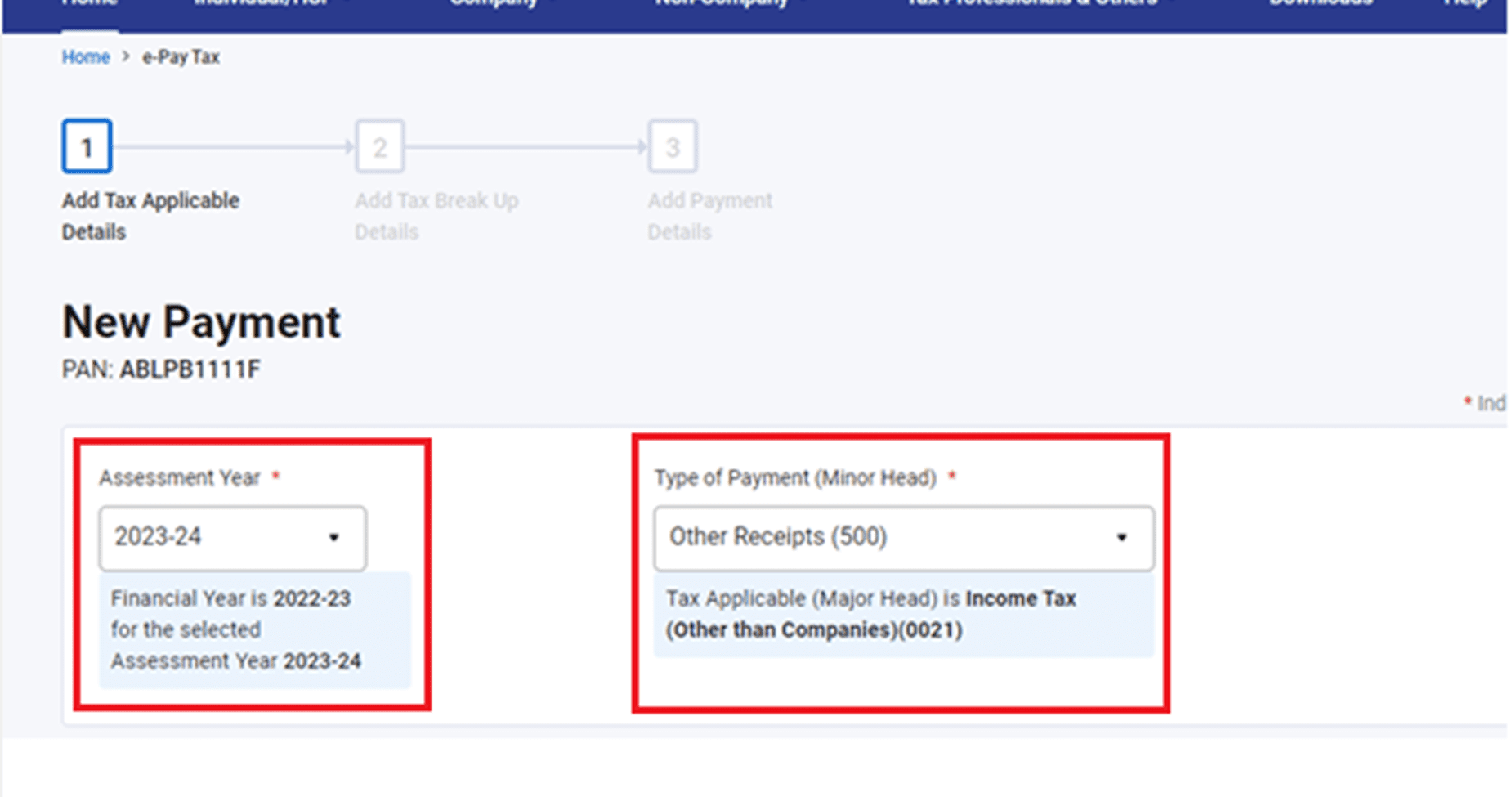 Link PAN with Aadhar by sending an SMS from the registered mobile number
Type a message in the following format:
UIDPAN<12 Digit Aadhaar Number> <10 Digit PAN number> 
Now send this above message on 567678 or 56161 by your registered mobile number.